Please Call 911 For All Emergencies

Harrison County Emergency Squad, Inc.
When you need us, we will be there.
Making a difference in our community.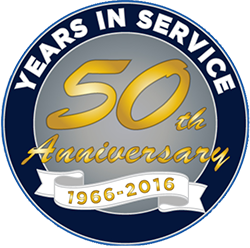 Harrison County Emergency Squad, Inc., a West Virginia non-profit corporation, is one of the leading providers of pre-hospital and intra-hospital ambulance services in West Virginia. Established in 1966, its mission states, "to provide the citizens of Harrison County with excellent emergency ambulance service regardless of their ability to pay."

Welcome to the Harrison County Emergency Squad, Inc. (herein referred to as HCES). Our organization is dedicated to the care and transport of the sick and injured, the maintenance of health, the education of health professionals, the search for better methods of treatment and for knowledge of the causes of human illness.
In everything we do, care of the patient comes first. Our standard of quality is excellence. The patient is the judge of that quality in his or her experience of the care we offer, the services we provide on scene and during transport to the hospital.
It is the responsibility of everyone at HCES to see that patients including their families are treated with all the respect, care and concern they need during a difficult time in their lives.
Emergency Medical Services ("EMS") is both a challenging and uniquely rewarding work environment.
Our success is totally dependent on having trained emergency medical professionals committed to our quality and patient first values.
HCES expects its employees to be fully dedicated to providing premier care for its patients; it is our goal to offer the strongest commitment and support to our employees.
We welcome you to the Harrison County Emergency Squad, Inc. website for more information about the organization, training, careers, billing. and information only links to assist the public with more education or assistance.
Sincerely,
Richard B. Rock
Executive Director
The Harrison County Emergency Squad has been closely monitoring the unfolding developments related to COVID 19.
Today, as we continue to serve the community, we are announcing the below information as it relates to our mission.
Our Team Members have been and continue to be apprised with the latest information on how to manage potential exposure to COVID 19. This includes on-scene triage, treatment, transport and decontamination and proper PPE usage.
Our Management Team is constantly monitoring the situation and communicating with our partners in healthcare and community leaders to develop ongoing strategies in mitigating this situation.
Beginning today, March 20, 2020, HCES will be enacting the following measures to protect our Team Members and Patients.
All our facilities will be closed to the public.
We will be ceasing all public education classes scheduled on and off site.
Only patients and our Team Members will be riding in the ambulances.
Our Business/Billing Office located at 660 Oakmound Road, Clarksburg, WV 26301 will be closed to the general public. Please contact our Business Office via phone (304-623-6611) or this website. Any billing questions or document requests for records can be sent to billing@hceswv.com.
Credit card payments can be done on this website in the Pay bill or Donate online section, the link is available in the billing section also.
As this situation continues to evolve, please know that the men and women of HCES are working hard to serve our community. Please continue to follow guidance and recommendations from other government officials. Please remember to DIAL 911 for any Emergencies and provide them with as much information as possible and also remember crews are not always at a station.